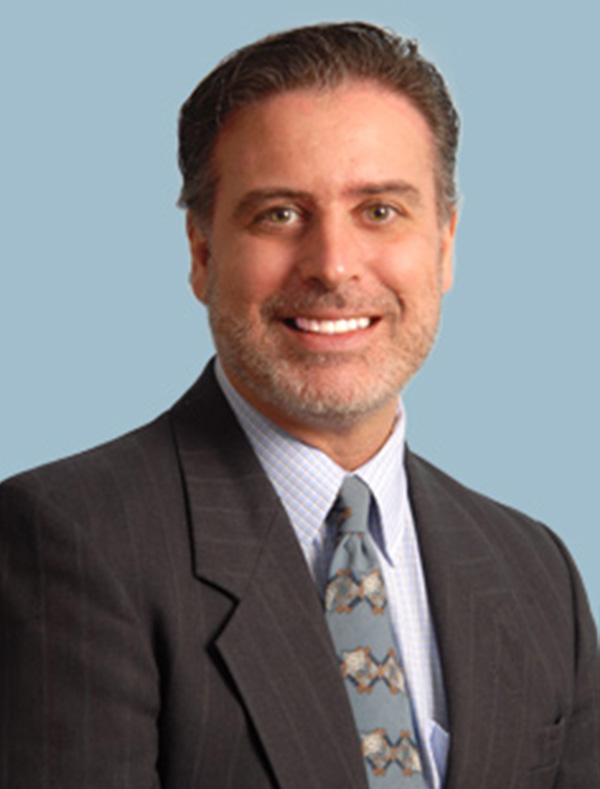 With a background in mechanical engineering and a role as an attorney and shareholder with a boutique patent law firm, Andrew Calderon has an extensive experience and a long and successful history in intellectual property law. His practice includes legal expertise and representation in the procurement, enforcement, licensing and evaluation of patents, particularly in the mechanical, computer, software, and electrical industries.
His firm, Roberts Calderon Safran and Cole (RCSC) was founded in 2000 and Andrew joined the practice in 2010. In his role, Andrew counsels clients in various aspects of intellectual property law.
His main legal focus is assisting clients with procurement and enforcement of patent rights for a wide variety of different technologies including mechanical, systems, mobile applications, computers, software (AI) and electrical systems. Andrew works with a variety of research institutions and companies, worldwide, ranging from fortune 50 companies to start-ups. He assists start-up companies with assessing the technology landscape and navigation through such landscape to develop a patent strategy for protecting the company's innovations, enforcing the patented rights and "designing around" their competitors' patented technology. In this role, he also assists companies with developing their own internal processes for improving innovation and protection their intellectual property.
Andrew graduated from Polytechnic Institute of New York University (formerly Polytechnic Institute) with a B.S. In mechanical engineering. He went on to receive his J.D. with an emphasis in intellectual property law from Touro College Jacob D. Fuchsberg Law Center.
Prior to starting his career in law, Andrew gained hands-on engineering experience working as a mechanical engineer, performing environmental testing and fluid flow analysis, amongst other tasks, related to complex radar systems for a major defense contractor. After law school, he began working in the legal industry, gaining knowledge and skills as an associate and then partner for several renowned law firms. Andrew elaborated on one of the firm's recent successes before both the Patent Trial and Appeals Board of United States Patent and Trademark Office (USPTO) and the Court of Appeals for the Federal Circuit (CAFC) concerning radar systems, "This was a very complex case with both technology and procedure. We were successful in invalidating all the petitioned claims of the patent before the Appeal Board and then having the invalidation of these claims upheld on appeal before the CAFC. This was a very important matter for our client, allowing our client to begin manufacturing and selling their radar system with the potential for hundreds of millions of dollars in added revenue."
Andrew is licensed to practice law in three jurisdictions including New York, Virginia and Washington DC as well as before the USPTO. He has facilitated many seminars around the world regarding patent-related topics including intellectual property law with an emphasis on specialized proceedings before the Patent Trial and Appeal Board of the USPTO. His in-depth understanding and education in mechanical engineering partnered with his skills as an attorney has served Andrew well in successfully representing and guiding clients on patent related matters.
In addition to his professional accomplishments Andrew received an award certification from the Washington and Northern Virginia Sections of the IEEE organization. IEEE is the world's largest technical professional organization dedicated to advancing technology for the benefit of humanity and the IEEE awards recognize exceptional contributions in all of the IEEEE fields of interest.
* Redwood Media, The Top 50 Attorneys of 2019 (The Top 100 Magazine, Fall 2019 Edition) page 40